Beagle Chewing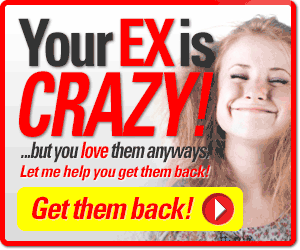 For many Beagle owners, Beagle chewing is a frustrating and unwanted problem behavior. Of course, many dogs like to chew, and it's actually healthy for them to do so. But if your Beagle is chewing up anything and everything without reservation, you've got a situation on your hands. Not only is this type of chewing destructive, it can be dangerous for your Beagle if he gets ahold of something that could hurt him or make him sick.
Why do Beagles Chew?
There are plenty of reasons why dogs chew. They may be bored or angry, suffering from separation anxiety, or they may simply like to chew. Beagle chewing is only an issue if it is directed at inappropriate items. In order to correct this behavior, you have to make it clear to your Beagle which things it is allowed to chew on and which things are off limits.
Productive Substitutions
Puppies in particular need things to chew on. They are bored easily or they may be teething. But even adult Beagle chewing is a natural and healthy habit. Rather than just yelling at your dog for chewing on your things, make sure he has his own chew toys to keep him busy and serve his needs.
If your Beagle chewing problem continues even though he has his own chew toys, you may have to take more drastic actions. You should also consider when destructive chewing occurs. If your Beagle only chews up your shoes when you leave him alone, you may have a dog suffering from separation anxiety. In that case, the chewing is only a symptom of a more serious problem, but it will likely go away once that problem has been taken care of.
Avoid Confusion
It's also very important to remember that your dog is not going to distinguish between the old shoe you gave him to chew up and the new ones you have in your closet. You should always avoid giving your Beagle your own personal items to chew on. Instead, make sure you give him specific chew toys or rawhide bones so that he knows all of your stuff is off limits.
Beagle Chewing Deterrents
If your Beagle chewing problems continue after you have taken these steps, you may want to look into some non-toxic products that can deter chewing on things like rugs and furniture. Often these products come in the form of sprays and have a taste that your dog won't like.
Simply spray some on the area or object that your dog usually chews and they'll get a mouthful of something pretty unpleasant the next time they head that direction for some chewing fun. Often this only needs to happen once and your dog will never chew that particular item again.
Beagle chewing is a common problem, but it is actually quite easy to solve as long as you know how to go about it. It's important to figure out why your Beagle is chewing, though, so that you can address the problem appropriately.